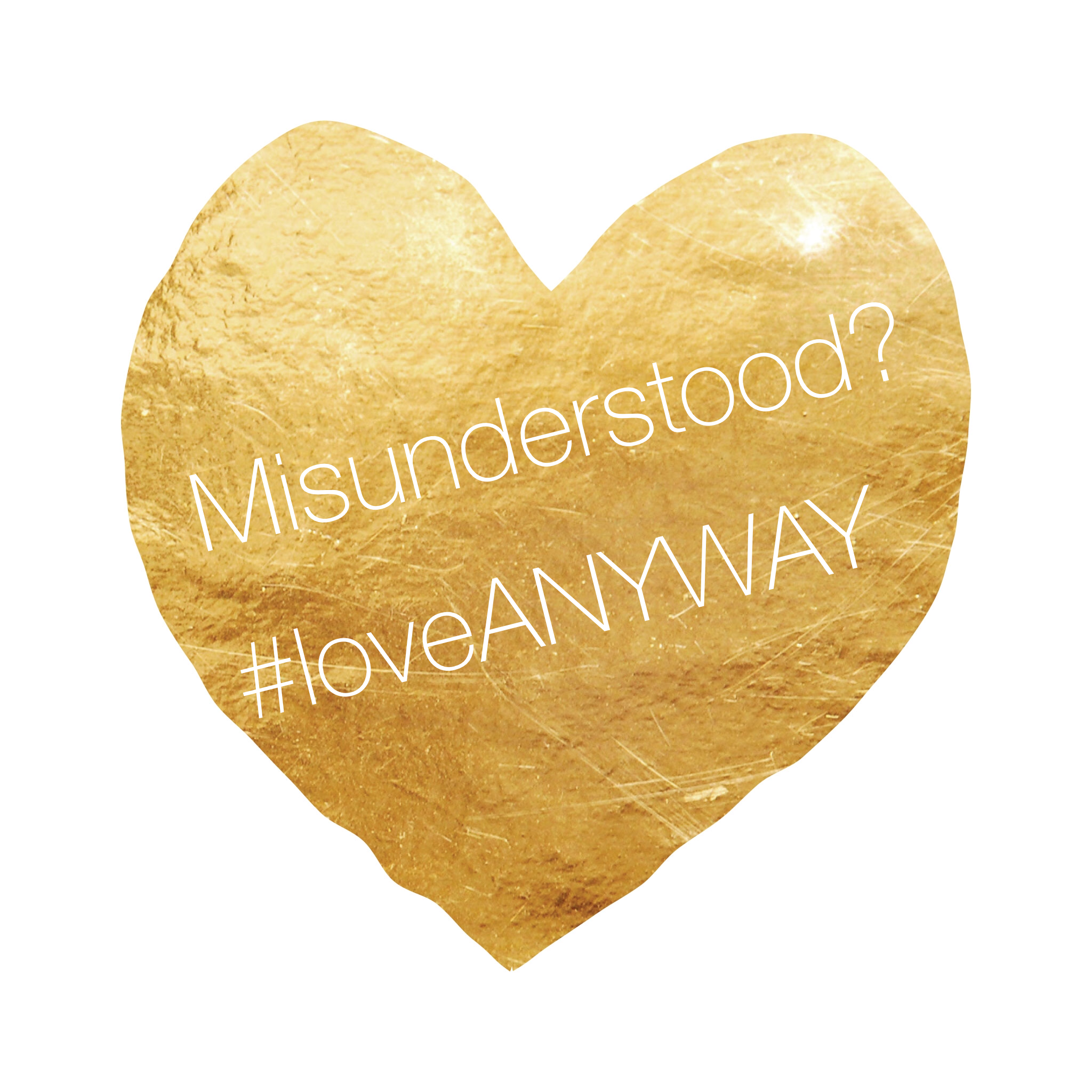 Have you ever been misunderstood? You're in good company! God knows how you feel…..
"What I want to talk about now is the various ways God's Spirit gets worked into our lives. This is complex and often misunderstood, but I want you to be informed and knowledgeable. Remember how you were when you didn't know God, led from one phony god to another, never knowing what you were doing, just doing it because everybody else did it? It's different in this life. God wants us to use our intelligence, to seek to understand as well as we can. For instance, by using your heads, you know perfectly well that the Spirit of God would never prompt anyone to say "Jesus be damned!" Nor would anyone be inclined to say "Jesus is Master!" without the insight of the Holy Spirit.
God's various gifts are handed out everywhere; but they all originate in God's Spirit. God's various ministries are carried out everywhere; but they all originate in God's Spirit. God's various expressions of power are in action everywhere; but God himself is behind it all. Each person is given something to do that shows who God is: Everyone gets in on it, everyone benefits. All kinds of things are handed out by the Spirit, and to all kinds of people! The variety is wonderful: wise counsel clear understanding simple trust healing the sick miraculous acts proclamation distinguishing between spirits tongues interpretation of tongues. All these gifts have a common origin, but are handed out one by one by the one Spirit of God. He decides who gets what, and when."
‭‭1 Corinthians‬ ‭12:1-11‬ ‭MSG‬‬
http://bible.com/97/1co.12.1-11.msg
Perhaps the biggest misunderstanding of the Spirit of God is around this topic and it has caused division in the body of Christ as much or more than anything else. Chances are even those reading this blog have various opinions and understanding around that passage above. Entire denominations believe very differently about that passage of scripture and judge each other sharply based on their understanding or misunderstandings about it.
That's what misunderstandings do all too often – cause division. If you've had a misunderstanding you know what I mean. Misunderstandings can create much relational pain, distance, and sometimes years or a lifetime of complete separation. There is an answer to this. Love!
Not understanding so typically breeds fear of the unknown. The Bible says that perfect love casts out all fear! And love NEVER fails. Has someone misunderstood you? Have you misunderstood someone?
My prayer for you today is that you will have the courage to clear up misunderstandings or if that isn't totally possible just let Love cast out the fear from what you don't understand in your situation. My prayer is that you will begin to yield to love rather than fear in your relationships due to misunderstandings. When you do this you cannot fail. Love NEVER fails. So…..are you misunderstood? Love ANYWAY! And watch God work it out right before your eyes!
Happy Monday!
G=❤️=😊
Have you registered yet for Laugh, Love, and Live 2017? Lisa Young is our special guest and it is going to be So. Much. Fun.!!!!!! Join us at the beach Sept 22-23,2017! Go to happyanyway.org for all the details. Register and book your room while there is still availability and Early Bird Rates!!! 💦🌊🏄🏻‍♀️